"If I drink one glass of apple juice and one glass of orange juice that counts 2 servings of fruit" – A glass (200ml) of 100% fruit juice only counts once towards the 5-A-DAY target for fruit and vegetables, regardless of how much you drink – this is because fruit juice has very little fibre.
"Some fruits are healthier than others" – Different fruits contain different amounts of vitamins, mineral and phytochemcials. The best way to make sure you get the full range of all these beneficial compounds is to eat a variety of fruit. When you're planning meals aim to fill your plate with colour – think of the colours in a rainbow and try to eat at least one serving of fruit or vegetables from each of the colour bands each and every day.
"Organic fruit contains more vitamins than fruit grown with pesticides" – While some studies show that organic fruit does contain higher levels of vitamins and minerals, others show there is no significant difference. All fruit, however it is grown, provides useful amounts of vitamins, minerals and phytochemicals.
"Pesticide residues in fruit increases the risk of cancer" – Experts agree that health benefits associated with eating more fruit and vegetables far outweighs any potential risk from pesticides.
"Some fruits such as watermelon and tropical fruit have a high Glycaemic Index (GI) so they are best avoided" - The GI is only one measurement of what makes a food healthy. Other factors, such as the vitamin content and the amount of fat it contains are also important. Watermelon actually has an intermediate GI value (as does pineapple and paw paw) and it is an excellent source of anti-oxidants.
"Bananas are fattening" – Bananas contain slightly more calories than many other fruit (1 small banana contains 76kcals) but they are not high in calories and are certainly not fattening. Bananas make a great snack and are a rich in vitamin B6 and potassium ( which helps control blood pressure).
Download a free fruit nutrition facts
Download the free Pdf to see a break down of all the nutritional benefits of various fruits.
Make a Healthy Workplace or Office : Benefits of Fruits & Vegetables
A large assortment of raw fruits and vegetables each day provides micro-nutrients and antioxidants. Create a healthy lifestyle with fruits and vegetables with tips in this free wellness video. Expert: Frank John Ingersoll Bio: Frank John Ingersoll has spent more than 25 years in the investment industry, working with entrepreneurs and developing companies. He has also helped raise funds to put business plans together
A few interesting healthy people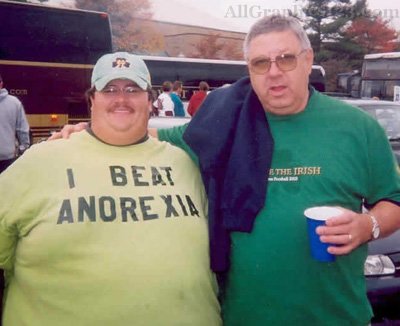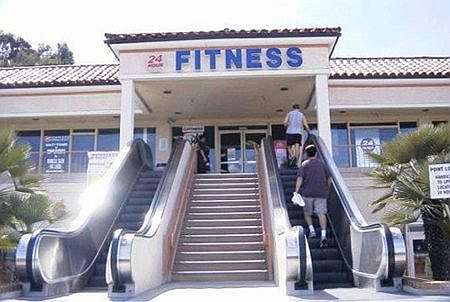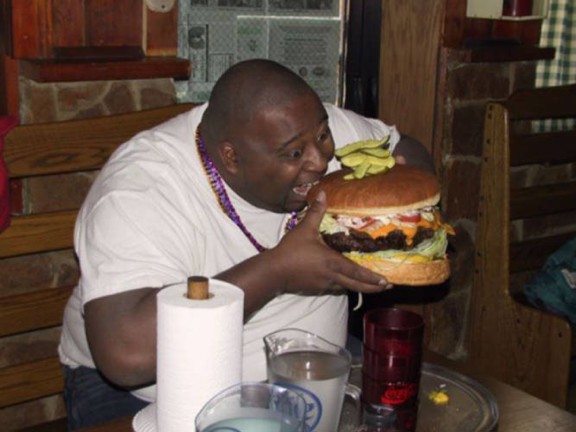 Win Win a place on the GI Jane Fitness Bootcamp worth £695!

To enter this competition just anwser this question by the 20th May!

Win a years membership to thinQ Fitness
Looking for a way to kick-start your fitness regime ahead of the summer?

We've teamed up with www.thinqfitness.com to offer 12 lucky Pick Me Up readers a one-year membership to its fitness website.

ThinQ Fitness' videos offer a range of workouts for all ages and abilities to help you reach your fitness goals, this summer.
You can enjoy getting fit and shaping up in the comfort of your own home, whilst listening to the music you know and love.

With dance, aerobics, yoga and more, you'll find a routine to suit you.
All the videos have been created by Personal Trainers, so you can be sure that the exercises are safe for you and your family.
The website is also packed with healthy eating advice, lifestyle advice and BMI checks, so there is plenty to take advantage of!

Ends 21/05/11.
ENTER HERE
Healthy Fruit Pictures
It is no secret that eating fruit is good for you and has plenty of health benefits – but what are they?
Generally, people who eat more fruit as part of a healthy diet are less likely to develop diseases such as diabetes,
heart disease, Alzheimer's and cancer, and they provide your body with all the nutrients it needs to fight other infections and repair cells, too.
Most people want to be as healthy as possible. We want to be able to enjoy life without the constraints of illness and disease,
and live a long, and active life. Eating fruit every day as part of a balanced diet is just one of the ways we can improve our health, and give our bodies a helping hand in living to a ripe old age.
Why Fruit?
These days our bodies need more vitamins and minerals than ever before. This is because we work longer hours, are exposed to more toxic fumes from pollution
and are under more stress than we used to be. Eating fruit every day is a simple way of providing your body with these nutrients to ensure you are
well equipped to deal with the stresses of daily life, and possibly protect you from illnesses in the future.
A diet involving regular amounts of fruit will provide your body with antioxidants to help prevent free radicals from attacking the body.
Free Radicals
Free radicals are molecules that are produced when our bodies react with oxygen. They react with other molecules within cells and can damage their proteins,
membranes and genes. The damage caused can lead to the onset of disease, in particular Alzheimer's, heart disease and cancer. It also contributes to the ageing of our bodies.
The following external factors also trigger the production of free radicals in the body:
Pollution
Sunlight
Smoking
Alcohol
This means we are exposed to more free radicals than ever before.
Antioxidants
The body also naturally produces antioxidants, which fight free radicals and help prevent premature ageing and the onset of disease. These antioxidants neutralise the free radicals and stop them attacking our healthy cells. Because we are exposed to more and more free radicals every day, we need more antioxidants to neutralise them.
Fruit is a great source of antioxidants. Eating them regularly will stop free radicals attacking and mutating our cells.
Other Health Benefits
Fruit is also paced with dietary fibre, which helps to keep your digestion system running properly. Not only will this help expel waste products more efficiently,
but it can also help prevent colon and bowel cancers as well, as there will be fewer toxins exposed to that area for less time.
How Much Fruit Neutralises Free Radicals?
You should eat five portions of fruit or vegetables each day as part of a balanced diet. This should give you a mixture of all the nutrients and vitamins necessary to ward off free radicals.
The fruit can be consumed in a number of ways – in smoothies, on its own as a snack, on pizza or dried on breakfast cereal.
There is a very wide variety of fruit for you to chose from, so you needn't eat the same fruit each day (in fact, it's better for you if you eat a wider range of fruit as possible,
as different fruits have different combinations of minerals and nutrients in them).
Below is a list of the health benefits of eating five portions of fruit or vegetables a day:
Reduced risk of a stroke and other cardiovascular diseases
Reduced risk of developing type 2 diabetes
Reduced risk of developing certain cancers, including mouth, stomach and colon or bowel cancers
Reduced risk of developing coronary heart disease
Reduced risk of developing kidney stones and osteoporosis
Eating fruit as part of your daily diet will make you feel better, look better, and be more active and healthy. Any fruit will do, dried, frozen, fresh or tinned.
Why not eat fruit instead of chocolate or crisps as a snack, or enjoy it dried over your breakfast cereal? It's easy to enjoy fruit as part of your diet, and much healthier too.